New EDMI Gas Research and Development Facility Officially Opened by the Secretary of State for Scotland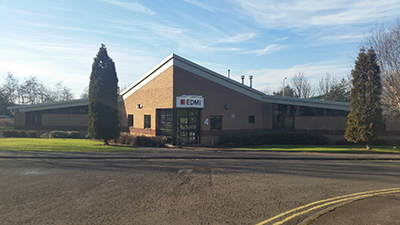 London, UK – 2nd March 2015 – Today, the Secretary of State for Scotland, the Rt Hon Alistair Carmichael MP, has officially opened EDMI's new gas research and development facility in Dunfermline near Edinburgh. The opening of the new facility by EDMI, a global smart metering solutions provider, is another step in the company's expansion in Europe and globally.
The new facility will be a global research and development centre for EDMI's smart gas solutions, focusing on a range of ultrasonic gas meters using state of the art technologies.
Graeme Lees, EDMI Executive Director, Gas and Water commented, "The opening of our new gas research and development centre underlines EDMI's commitment to investing in future technologies, demonstrating EDMI's drive to provide our customers with the most advanced products in the market."
The Secretary of State for Scotland Alistair Carmichael said: "It's a great pleasure to officially open EDMI's new gas research and development facility in Dunfermline. This is a boost for the Scottish economy and a vote of confidence for the workforce and skills base in the Kingdom of Fife."
"From what I have seen today this is clearly an exceptional centre, developed by a company making the most of the opportunities within the UK economy. It underlines the UK Government's commitment to making this country a great place for energy firms to do business, develop new technologies, recruit the best technicians and engineers and ensure we remain a world leader in research and development."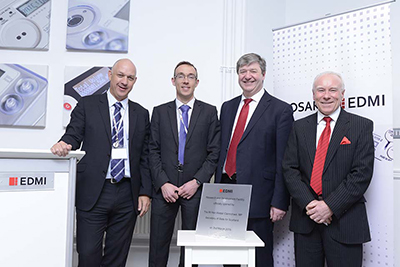 Since entering the UK market in 2004, EDMI has been a major player in the smart metering market and over the past three years has expanded its operations as it prepares to support the smart meter rollout in Great Britain.
The smart meter rollout aims to install 53 million meters in 30 million homes and small businesses across Great Britain by 2020. EDMI, will design, manufacture and supply the communications hub for the northern region which includes northern England and all of Scotland. The hub will enable communication with electricity meters, gas meters, and the In-Home Display (IHD) allowing consumers to effectively monitor and manage energy usage.
David Stroud, Executive Director for EDMI Europe added, "We are committed to providing our customers with world class products and services and the expansion of our infrastructure in the UK is key. It is testament to the skills and opportunities available in this region that EDMI have chosen to locate a global facility here."