EDMI Showcases Its Products at European Utility Week
One of the world's largest smart metering and smart grid industry exhibitions, the European Utility Week, which took place this year in Vienna from 3 – 5 November was well participated by guests internationally. EDMI, being one of the world's major player in the smart metering industry exhibited in this trade show which allowed them to showcase their products to the industry and provided excellent networking opportunities. Osaki, EDMI's parent company, was well visited by a delegation of Japanese customers to the show, enabling EDMI to demonstrate their capabilities in Europe.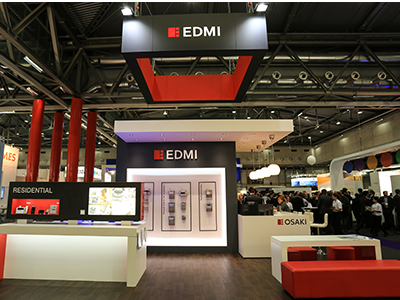 Along with C&I and residential gas and electricity meters, and the communications hub which is soon to be deployed in Great Britain as part of the national smart meter rollout, new products Mk11 – High precision power quality electronic revenue meter, and the Mk10H – Advanced three phase electronic DIN rail meter were also displayed at the exhibition.